Chhath Puja 2010 | Chhath Puja Songs Free Mp3 Download
Chhath Puja 2010 | Chhath Puja Songs Free Mp3 Download
This Chhath pooja is celebrated for 4 days which has been started on 10th November and ends on November 13, 2010. The auspicious festival Chhath Puja 2010 celebrates in North India i.e. Bihar and eastern part of Uttar Pradesh. The major rituals take place on the 6th and 7th day throughout the Shukla Paksha. The vital rituals comprise severe fasting and offerings to Surya Bhagvan (Sun God) on river bank or seashore.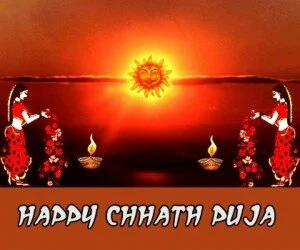 How to Observe Sanjhiya Arghya on 3rd day of Chhath puja 2010:
A lively event of Kosi is held on the night of day third of Chhat pooja, lighted clay lamps are set aside under a cover of five sugarcane sticks. The five sticks indicate the human body made of Panchatattva i.e. earth, water, fire, and air and ether.
On the last day devotees were go to the riverbank together with their family and friends before the sunrise to make the Aragh to the rising sun. The festival finishes with the breaking the fast. After that offerings are distributed. This is very much believed that if you beg for the Prasad your all wishes will fulfill.
Download Chhath Puja Songs: Click Here
Posted by
musicking
on Nov 12 2010. Filed under Uncategorized. You can follow any responses to this entry through the
RSS 2.0
. You can leave a response or trackback to this entry