Christmas SMS | Christmas Messages | Christmas Wishes
Number of View: 96
Christmas SMS | Christmas Messages | Christmas Wishes
Christmas is always observed on December 25th. Christmas is a Christian holiday celebrating the birth of Jesus Christ. Decorating houses and yards with lights, putting up Christmas trees, giving gifts, and sending greeting cards have become traditions even for many non-Christian Americans.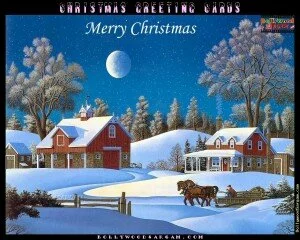 Christmas SMS
I wish U Lovely X-mas
I wish U Favorable "
I wish U Enjoyable "
U shall not Lack in this X-mas
thy Lord shall provide to U!
Merry X-Mas.
Christmas may be many things
or it may be a few.
For you, the joy
is each new toy;
for me;
it's watching U.
From Home to home,
and heart to heart,
from one place to another.
The warmth and joy of Christmas,
brings us closer to each other.
A silent night,
a star above,
a blessed gift of hope
and love.
A blessed Christmas to you!
Help yourself!
& Even heaven will help u!
But wen u help others,
Jesus himself will come to fulfill ur need..
God bless!
Merry Christmas!
It is d month of Cakes n Candles,
Snow n Songs,
Carols n Joys,
Laughter n Love,
Its DECEMBER..
Wishing you a Blessed Month of Christmas!!
May this Christmas be so special
that you never ever feel lonely again
and be surrounded by loved ones throughout!
Christmas is a time when
everybody wants his past forgotten
and his present remembered.
What I don't like about office Christmas parties
is looking for a job the next day.