Cricket World Cup 2011 Ambassador | Sachin Tendulkar
Number of View: 92
Cricket World Cup 2011 Ambassador | Sachin Tendulkar
India's Sachin Tendulkar blows dust off his head gear during a net practice session ahead of the second test cricket match against New Zealand in Hyderabad on Wednesday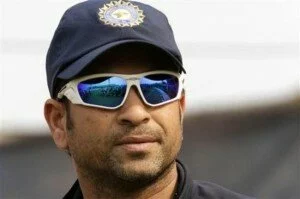 The International Cricket Council on Thursday roped in Indian batting maestro Sachin Tendulkar as the official event ambassador for the Cricket World Cup 2011.
Indian batting legend will join the Javed Miandad as the only cricketer to feature in six World Cups.
As an ambassador, Tendulkar will endorse several ICC initiatives for the 2011 Cricket World Cup.
The Mega ICC even will be held between February 19 to April 2 next year in asian continent (India, Sri Lanka and Bangladesh).
ICC chief executive Haroon Lorgat also showered praise on Tendulkar. He said that it is really proud moment for the ICC that one of the greatest cricketers, Sachin Tendulkar, is promoting World Cup.