Gurmeet Choudhary : wiki | Biography | wikipedia | Gurmeet Choudhary in Geet
Number of View: 581
Gurmeet Choudhary : wiki | Biography | wikipedia | Gurmeet Choudhary in Geet
Gurmeet Choudhary is an Indian actor most noted for his role in the 2008 Ramayan as Rama and his current role in the Star One Geet (TV series) as Maan.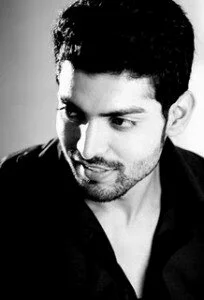 Gurmeet was born on 22 February 1984 into a Hindu family in Chandighar. From a very young age, he had a keen interest in acting, and was determined to become an actor. In school, he was involved in drama, etc. His brother is planning to become a doctor, but Gurmeet decided to become an actor. Choudhary's father is Sita-Ram Choudhary, and was formerly in the army. Gurmeet's parents live in Mumbai. When he was eighteen, he joined a theatre in Jabalpur.
Gurmeet won the title of 'Mr.Jabalpur'. He also participated in a "Mr. India" contest. At first, he took up modelling and for five years he struggled hard to make a mark in the entertainment industry. He acted in small roles in serials and did few music videos. Later, he acted in a 3-D Tamil Show, called Mayavi in a negative role. It was an enormous success in South India, which is the reason Choudhary has so many fans in the south. He also acted in the unreleased movie Cycle Kick.
Gurmeet's big break came when he was given the lead role in a 2008 NDTV Imagine serial called Ramayan. He starred opposite Debina Bonnerjee, with whom he was in a relationship. Talking to Rediff News, Choudhary said, "It was a big challenge to play Lord Ram." Gurmeet went to the Sagar Arts Production House, accompanied by a friend, where he was given the role of Lord Ram by director Anand Sagar. Sagar claimed that as soon as he saw Gurmeet, he knew he had found Ram. At first, Choudhary struggled with the role, and then it became easier. He also won the 'Most Promising New Talent of Tomorrow' award, thanks to the role. The series ended in June 2009. He plays the male lead (Maan) in the show Geet which airs on STAR One every Mon-Fri 1330 and 2130. He also gave a special performance in Bandini (TV series) along side Mouni Roy.