Social media is revolutionizing the Internet. In 2011, Opus-Terra.net surmised that social media was the Number 1 activity that individuals engage in on the Internet, with most Internet users engaging in some type of social networking. You do not need to be a broadband expert to understand the emerging importance of social media. From uploading videos to interacting on social networking sites like Facebook, social media is changing the way we use the Internet.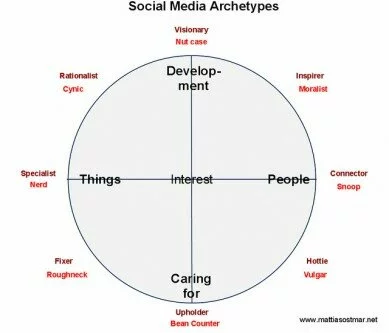 (Courtesy of mattiasostmar)
Marketing with Social Media
Opus-Terra.net also notes that social networking sites are extremely effective in promoting brands and products. The launch of the Ford Explorer Facebook page generated more views than any televised Super Bowl ad. In addition, peer recommendations are trusted by vastly more individuals than traditional ads or commercials. A recent survey found that 90% of consumers were more likely to trust peer recommendations, while only 14% trust traditional advertising. In 2011, approximately 93% of the major marketing firms were utilizing social networking sites to promote their clients' products or brands.
Whether your company is an Internet Service Provider or a soft drink manufacturer, the future of marketing your brand may be summed up in this way: The question is not "Do you use social media to market products. The question is how WELL do you use social media to market products?" The return on investment (ROI) by marketing on social networks is that your business will still be in existence five years from now. Internet service providers, as well as manufacturers of products and providers of other services, can greatly benefit by using social media to promote their brands.
Social media is here to stay and forward-thinking Internet Service Providers, as well as other firms, will master the use of the major social networks in order to survive. Creating a buzz on Facebook or Twitter is a much more effective marketing strategy than traditional avenues, such as print ads, radio ads and even televised commercials. A great Youtube video promoting a product or brand is likely to go "viral." When this happens, the video may reach several million viewers by users sharing the video with friends and family members. Marketing companies simply cannot buy publicity that is this effective.
Jitesh Golecha on NerdyGeeks.net cites a study from 2010 that indicates, at that time, over 70% of small and medium sized business were utilizing some form of social networking site, such as Facebook, Twitter or LinkedIn, to promote their products, services or brand. By now, the figure is more likely in the 90% range.
What Does Social Media Provide for Brands and Companies?
Social media provides brand recognition. Studies show that a potential customer must hear a company name at least seven times in order to remember the company name. Social networking sites enable marketers to get brand names out into the social network, solidifying the name in the minds of consumers. Internet Service Providers can benefit greatly from generating a buzz on a social networking site to enhance brand recognition. (Think FatCow Hosting!)
Social media also provides companies with the ability to monitor their online reputation. Social networks allow businesses to "put their ear to the ground" and learn what others are saying about the product or brand. Through comments, posts and reviews, a brand's reputation is relatively easy to monitor through the use of social media. You don't have to be a broadband expert to master social media marketing strategies. You really just need to engage and interact.
Companies that use social media are also considered to be relevant, up-to-date and in tune with technology. Using social media to market products or brands is expected in today's climate of a tech-savvy population. Having a presence on a social network lends to a company's reputation for being forward-thinking and in step with the times.
Social media allows promotion of a product or brand through friend referrals. With your company profile listed on Facebook or LinkedIn, users are more likely to find your profile and refer the profile to potentially interested friends and family members. In addition, when you list your company profile on a social networking site, and you regularly update the profile page, you are more likely to generate traffic to your product or brand's website. In addition, company profiles listed on social networking sites are crawled by search engine robots and ranked high in search engine results. Use plenty of relevant keywords and brand names to drive potential customers to your profile page, and to the brand or company's website.
Finally, social media allows companies to market their products and brands to specific, target audiences. Reach niche groups easily by friend referrals and interest groups.
Social media is here to stay. Creative and effective marketers will quickly master social networking strategies to market their clients' brands and products in order to stay ahead of the curve.
This is a guest article by Ruben Corbo, a writer for the website Broadband Expert where you can find internet service providers in my area and compare prices on different deals for your mobile broadband needs.